Getting Down and Dirty in the Gotham Stakes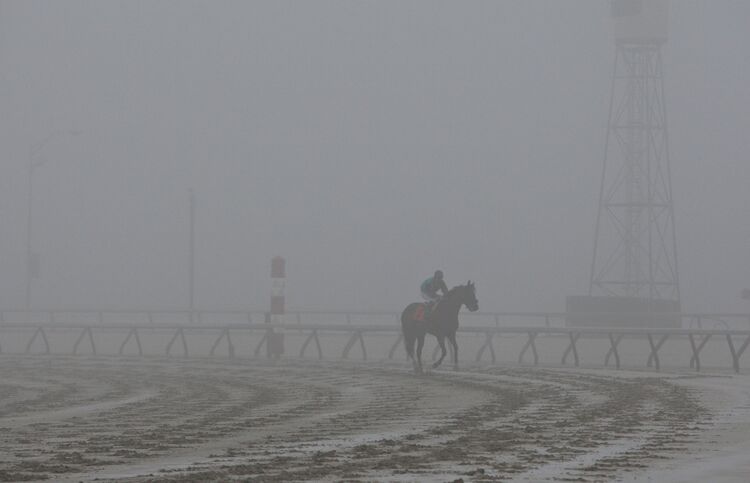 In the throes of winter, the Big Apple can, well, look dreary. Mud splattered snow darken into itself, scarfs wrapped tight around commuters faces and anticipation of something warmer and brighter comes to mind. Tomorrow at the Big A (Aqueduct, that is) the springing of the eternal horse racing hope - that three year olds will mature in time for a Kentucky Derby run - will be tested in Grade III Gotham Stakes.
While the Gotham serves as an early Kentucky Derby prep, it's recent winners have not gone on to make much noise on the first Saturday in May or even on the Triple Crown road itself. You have to reach back to 16 years to Red Bullet, who beat the 2000 Kentucky Derby winner in that year's Preakness after his Gotham win, to see any March to May impact. While the point of this column is to formulate a winning wager, I just wanted to temper your next Derby pick coming out of a race that has served as a "not ready for prime time" race more than it's developed a force to be reckoned with.
Down and dirty, here we go through all eight entries.
#1 Laoban
- while he's by the wildly popular and successful sire dajour these days, Uncle Mo, and is trained by a wildly entertaining trainer, Eric Guilliot, I'm not sure what to make of him out of his third place Sham finish on the Left Coast. When I bet Guillot, I usually get first or last, so I'd say pop him in your trifectas for kicks and giggles.
#2 Shagaf
- an impressive, precious two-for-two for trainer Chad Brown and coming wide in both races to win by daylight is impressive. Too bad this isn't a turf stakes, a place Brown is far more successful than dirt stakes. Hmmmmm, what to do? What to do with him?
#3 Adventist
- made a respectable leap from MSW to stakes company in this last - a third place Withers finish to Sunny Ridge, who is consistent sort, but no world beater. I think both trainer, Leah Gyarmati and sire, Any Given Saturday are underrated, and he may be worth a long look given his win at the track and steady works into this race.
#4 Vincento
- is making the leap from New York state bred allowance and listed stakes company to open graded stakes, which I would not classify as a winning move. Seems like a shot in the dark for trainer, Rudy Rodriguez, who may be looking to get a piece of the place or show money if others tail off.
#5 Mo Power
- from the powerful trio of Repole-Pletcher-Velasquez, who have more than their fair share of success together. It looks like Pletcher wants to find the right spot for this $325K purchase in moving him from a Gulfstream Park MSW victory to this graded stakes spot about 1,500 miles north.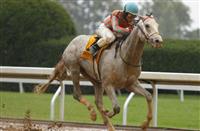 #6 Conquest Big E
- both wins for this son of Tapit have come on sloppy going, which doesn't mean he can't win here, but I just find it doubtful. He certainly seems fast enough, but maybe falls a bit shy on stamina coming out of a Carson City mare. This is probably the longest he'll travel.
#7 Sunny Ridge
- I always find a place in my heart for horses who consistently try hard and your Withers winner is certainly a hard knocker with only one of the money finish in six races. Let's make this easy, if you're playing vertically (exactas, trifectas and superfectas) or horizontally (daily doubles, pick 3s and on up) use him, if you can afford it.
#8 Rally Cry
- is the third son of Mo to go here. The big question, as it always is at this stage of three-year-old racing, is who can win going around two-turns that is a distance usually longer than a mile. With just three doing so here (Adventist, Conquest Big E and Sunny Ridge), you're guess is as good as mine if Rally Cry can do so.
I might attack the Gotham with $100 bankroll like this:
$25 to win and place on #3 Adventist
because I think he'll present the greatest value at the betting window not being trained by Pletcher or Brown and not being ridden by a top tier jockey.
$1 tri key wheel with 2-3-5/3-5-7/All for $42
$8 to win on #1 Laoban, like I said - kicks and giggles.
Good luck in however you wager!